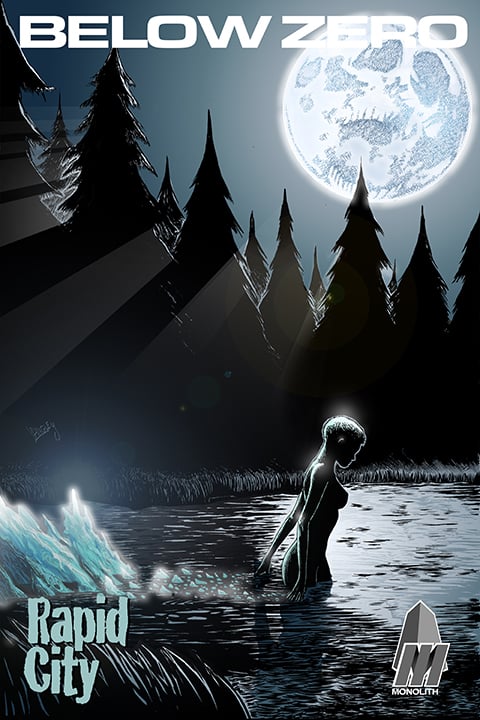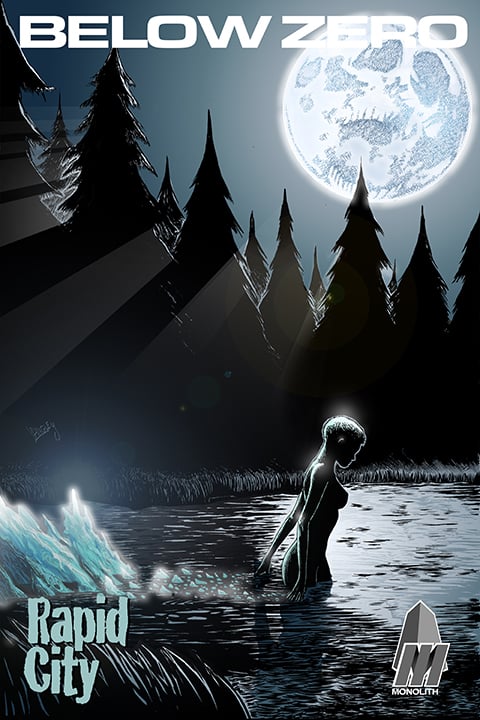 Rapid City Below Zero #2
$4.00
Issue 2 of a twelve part super villain revenge drama.
Written by Josh Dahl
Drawn by Shawn Langley
Having survived betrayal at the Hands of Coil, Icicle prepares herself for revenge.
Meanwhile, Coil positions himself at the top of the Rapid City underworld.
22 pages. Black and white.
Color covers.